Mountain Bikes in the Dolomites:
Beautiful trails in Val Comelico
Mountain biking in the Dolomites of Val Comelico means breathing in refreshing air! For excursionists it is a different way to discover breathtaking and unique scenery and trails on dirt roads or paths and to visit places that are unthinkable of doing so on foot.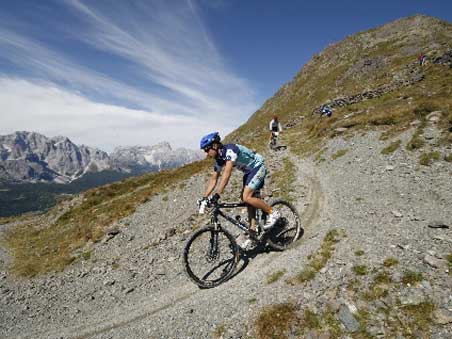 In Val Comelico there are countless paths and itineraries for expert bikers or simple cyclists as well as a series of routes along forest roads. Enthusiasts and newcomers can request assistance from qualified instructors for tips on techniques and styles for their first rides.
Let yourself be tempted by an adventurous holiday with an excursion by mountain bike in Val Comelico. For more information contact the Comelico MTB Association tel.3409644172 info@mtbcomelico.it - www.mtbcomelico.it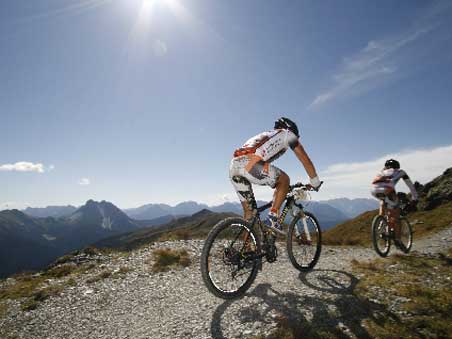 D+ TRAIL 5.6 - DOLOMITI TRAIL....
...feeling the energy of wide open spaces is something that is akin to us all...
Let yourself be carried away by the Dolomites World Heritage Site. Those looking for a challenge can turn a walk into an Ultra-Trail experience. Go Trekking for a few days alone listening to the music of the mountains or in the company of good friends. Thrill seekers can hurtle down paths and trails to turn a Mountain bike trail into a real Extreme experience. Less "race" inclined cyclists on the other hand can set out on an Adventure to discover new places, cultures, traditions and sample typical dishes.
Completing Trails walking, running or by Mountain Bike after a tour of Comelico, Carnia, Cadore and Alta Pusteria covering a distance of more than 180 Km and an elevation gain of more than 6,800 m, you will receive the much sought after DoloMitiCo trophy. Trail symbols will guide you along the route, make sure to follow the "shoe" sign if you are a Runner or the "bike" sign if you are a Biker.